---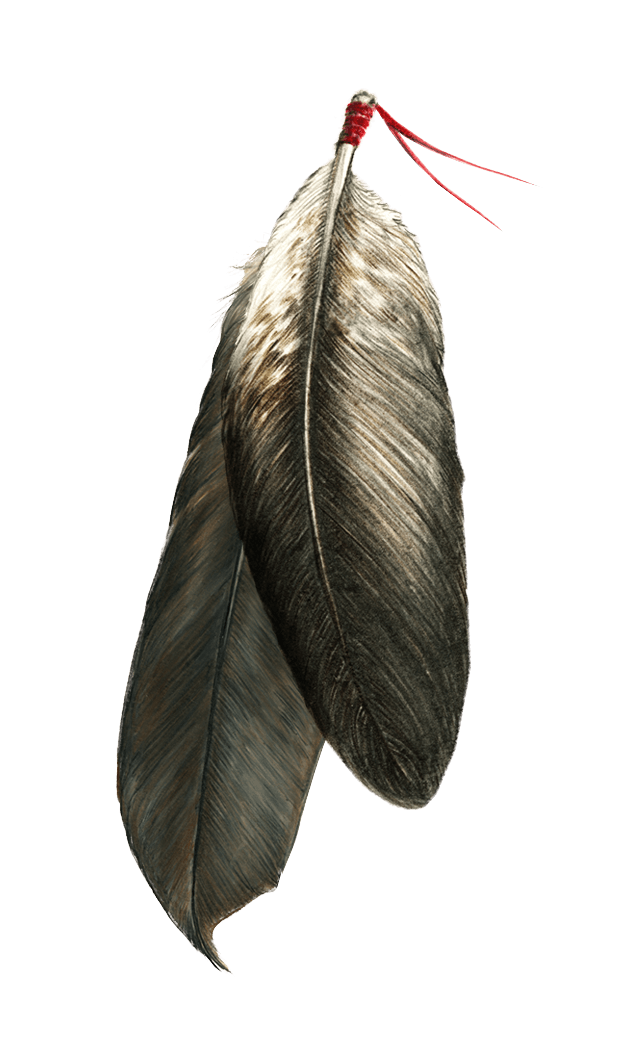 This dynamic and intuitive training offers a unique approach to recover from complex traumatic events with researched and culturally relevant tools. A somatic, body-based approach which cultivates personal and cultural memory; clears emotional patterns; breaks personal trends of abuse, addiction, struggle and grief; tracks patterns of sexual abuse, remedies chronic pain and repetitive injury; and heals relational dynamics. We look through the lens of a 7 generational recovery approach - with the primary focus being on what is happening currently. We also learn Trauma First Aide to work with shock and loss. This program is supported with a medicine wheel model, indigenous research, hands-on skills, a blended learning system (in person and on-line), and and powerful exchange of ideas with inter-tribal healthcare providers. Expect to learn powerful modalities that will transform your life and augment your profession with Native American culturally appropriate interactions and solutions. Designed for Native American Health Care Providers, Recovery Counselors, Social Workers, Domestic & Sexual Abuse Advocates, and Traditional Healers. Lead Trainer and Developer Dr. Ruby Gibson. This annual 200-hour program is offered free of charge for Tribal Members.
For more information, download our FLYER!
Or to register, email us at:
[email protected]
The Historical Trauma Master Class Trainer (HTMC-T) program is designed for Historical Trauma Master Class graduates who are interested in becoming a HTMC trainer. The program objectives are to further develop one's practice of the unique healing modalities, create leadership, as well as strengthen program coordination and facilitation skills. Trainees will participate as assistants to the lead trainer in a HTMC training. Upon satisfactory completion of the requirements, trainees will then be supported to provide the HTMC training nationally or in their community with the ongoing mentoring of Dr. Ruby Gibson. This annual 200-hour program is offered free of charge for Tribal Members.
Only available to HTMC graduates.
Somatic: relating to or affecting the body, especially the body as considered to be separate from the mind
Archaeology: the scientific study of ancient cultures through the examination of their material remains, i.e., buildings, graves, tools, and other artifacts usually dug up from the ground
Somatic Archaeology©: unearthing in the human body those remains and artifacts of our familial, ancestral, and spiritual lineage in order to uncover our myths and remember our stories for personal and planetary evolution
Although it may appear that the words somatic and archaeology are an odd combination, they weave together into a model of healing that impacts our past, present, and future. Our bodies, likened to our Earth, are the keepers of memory. Just as the Earth contains the historical library of life in its ruins, graves, trees, rocks, and oceans, our body inherits the archives of our ancestors in its cells, muscles, blood, and bones. Adopting the attitudes, patterns, and dynamics of our families, communities, and environment, these elements shape and define us. We become what we've inherited, what others have said we are, what our teachers have taught us, and what Earth rhythms have modeled for us. Our Earth, our body, remembers all.
The practice of Somatic Archaeology©, simply stated, is the process of becoming whole by curing your amnesia and remembering your stories. When you dig, you remember; and when you remember, history is revealed; and when history is revealed, you clearly recognize the trail of stories that formulate your life. This knowledge affords you choice, and restores you with the power to consciously manifest your unique destiny.
Developed by Dr. Ruby Gibson in 1995
My Body, My Earth, The Practice of Somatic Archaeology by Ruby Gibson (2008)
Somatic Archaeology© Meditations
For more information, email: [email protected]
We provide online Historical Trauma Recovery counseling for adults, families and youth. The Freedom Lodge Clinic provides Somatic Archaeology© and Generational Brainspotting™ sessions on a weekly basis at our offices in Rapid City, SD. Confidential and personalized counseling by Historical Trauma Recovery Professionals is a dynamic opportunity that provides immediate relief for those in recovery from Boarding School legacies, for Veterans and War Survivors, for depression, anxiety, anger, grief, emotional distress, addiction, chronic pain and spiritual disorientation. Our practice of reconciliation of traumatic events allows clients to find hope, healing and courage to address difficult issues in their lives. All counseling services are confidential and provided free of charge to Tribal Members.
For more information, or to schedule a session, please call our office at:
(605) 791-0787
Freedom Lodge offers Conference Presentations on Historical Trauma Recovery nationally and internationally for professional seminars and community conversations. Past presentations include The Neurophysiology of Stress, Epigenetic Inheritance, The Dine' Beauty Way, The Future of Native Wellness, Trauma First Aide, Healing with Essential Oils, Somatic Archaeology, Generational Brainspotting, and a variety of other topics designed to meet the needs of individual groups. We charge a nominal fee for presentations, and request travel expenses be covered.
For more information, or to request a presentation or consultation, please call our office at:
(605) 791-0787
Sexual Exploitation and Sexual Abuse occur primarily with marginalized women and girls: homeless women, youth whose parents trade them for a "Meth fix", in alcoholic family systems, and poverty-induced sexual slavery at rallies and pow-wows. The focus for this project is Indigenous women and girls who have been exploited, enslaved, raped or sexually violated. We believe that each woman and girl has the right to reclaim her body and the sacredness of her womb. We provide several confidential protocols for individual recovery sessions as well as professional trainings at Tribal Sexual and Domestic Abuse centers/shelters that establish and build off ramps from a life of exploitation. Upon speaking with many women exiting a sexual abuse scenario, we understand the difficulty in recovering their bodies, their health, and their sacred wombs. Talk therapy, western medicine, and sometimes even ceremony are ineffective at providing relief, and can be potentially be re-traumatizing. Somatic Archaeology sessions provided by another Native woman who understands the culture, background, and dynamics of generational sexual abuse offers a compassionate friend and trusted ally to whom she can relate to. Freedom Lodge's strength and experience is based in creating programs designed by Native Women for Native Women. Offered as both a training program and in individual sessions, these services are offered free of charge for Tribal Members.
To find out more, email:
[email protected]
Cultural Sensitivity workshops assist the larger community to better understand how to work with and address Lakota cultural expectations and needs. We provide educational opportunities for Police Departments, Fire Departments, Hospitals, Hospice Workers, Tribal Organizations, Tribal Schools, Women's groups, Domestic Abuse Shelters, etc. Our services are provided free of charge to Community Organizations that support Tribal Communities.
For more information, or to request a workshop, please call our office at:
(605) 791-0787
Since Freedom Lodge opened in 1993, we have offered programs that address date rape, suicidal prevention and community recovery, Juvenile Court advocacy, healthy lifestyles, Mni Chante Oyate (Water Heart Society for Lakota Girls), Sobriety Circles, Cultural Discussions, among others. There is no fee for our advocacy services.
For more information, or to request support, please call our office at:
(605) 791-0787
---